FIT does not provide, nor is it affiliated with any housing opportunities. The recommendations below are listed as a resource to our students and their families.
Recommended Booking Dates:
We recommend arriving early enough before your chosen orientation date (June 21, 28 July 1, 2, or 5, 2014) so you will have time to settle-in, relax and get your student ID card. The first day of Summer Live classes is July 6th. The final day of class is a full day, held on July 23rd. The first day of Precollege Summer Workshops for High School students is June 29th.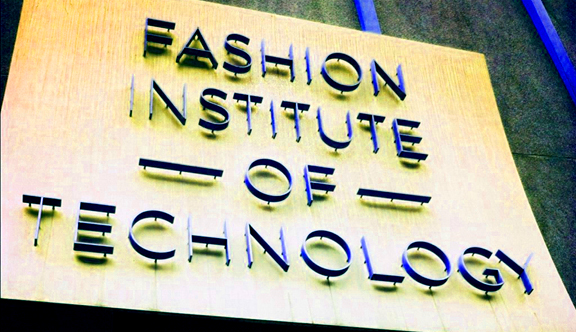 FIT is located at West 27th Street, between 7th and 8th Avenues. This midtown location, the center of the fashion industries, is easily reached by every subway, major railroad line, and bus route in the city. There are also parking garages in the neighborhood, however there is no on-campus parking.


Summer Housing Options:
---
Habitat New York
A message from our off-campus Residential Life Advisor at Habitat New York:
"This realtor works with shares and short term stays. The rates are not inexpensive."
Isabelle Fleury
NEW YORK HABITAT
isabelle.fleury@nyhabitat.com
Phone: (212) 255-8018
http://www.nyhabitat.com
---
Brandon Residence for Women
"Guests may stay for as few as three days. For longer stays, monthly rates are available. Current monthly rates range from $1,023 - $1,218. Rates are subject to change." Brandon Residence Website
Students under the age of 18 are permitted to stay if joined by a guardian. Please contact The Brandon Residence Directly for details.
Website: www.thebrandon.org
---
Markle Evangeline
The Markle Evangeline Residence is the ideal place for women, primarily between the ages of 18 and 50 years old, to live while they work and study in New York. It is a non-smoking facility, and the accommodations provided are not subject to rent control and rent stabilization laws. Occupancy may be terminated upon 30-days notice.
212 242. 2400
markleresidence@salvationarmy.org
---
Three East
A dormitory on East 3rd Street which will accommodate students only. They will accept students 16 years of age if they are registered for a summer course.
212 533.7749
Email: YLorian@aol.com
www.3e3dorm.com
---
Stay at a hotel with FIT preferred rates
Several hotels in the Midtown area have FIT preferred rates and may be able to provide rates for extended stays of three weeks or more.
Four Points by Sheraton Manhattan Chelsea
25th Street between 6th and 7th Avenues
212-627-1888
For rates, speak to Maryann or Nicole in the Sales department during business hours Monday-Friday.
Holiday Inn Hotel, New York City
26th Street between 6th and 7th Avenues
212-430-8500
No rates available. Call and speak to Group Sales Agent to negotiate rates during business hours Monday-Friday.

Hilton Garden Inn, New York City
28th Street between 6th and 7th Avenues
212-564-2181 x2505
For rates, speak to Laurice Viola in the Sales department during business hours Monday-Friday.

Hotel Pennsylvania, New York City
7th Avenue between 32nd and 33rd Streets
800-992-2694
No rates available. Call and speak to Concierge for rates.
---
Stay at a Youth/Student Hostel
Youth hostels are inexpensive alternatives to extended-stay hotels and dorms. Please note: most hostels cater to college-aged students.
Chelsea International Hostel
251 W 20th Street
212-647-0010
Students checking in must be 18 years of age or older, with a current passport.
American Dream Hostel
168 E 24th Street
212-260-9779
Students under 18 years of age may check in with a valid ID and a written or over-the-phone permission from a guardian.