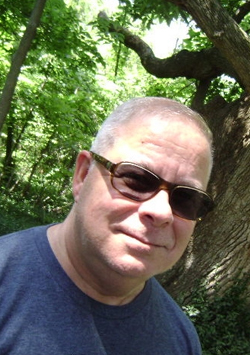 David Dearinger, PhD
Adjunct Assistant Professor
212 217.4648
david_dearinger@fitnyc.edu
Dr. Dearinger is a specialist in 19th century American art. He has also taught art history at Hunter College, Queens College, Brooklyn College, and Adelphi University, and has lectured widely and participated in symposia on various topics in American painting, sculpture, and art criticism.
Dr. Dearinger has been a museum curator for over twenty years, during which time he has organized many exhibitions of historic and contemporary American art. He is currently the Susan Morse Hilles Curator of Paintings and Sculpture and Head of the Art Department at the Boston Athenæum in Boston, Massachusetts. From 1994 until 2004, he was Chief Curator at the National Academy of Design in New York.
He has received several research and exhibition grants from the Henry Luce Foundation, a publication grant from the Lucellia Foundation, the 2002 Publication Award from the Victorian Society in America, and the 2005-2006 Wellspring Research Grant from the Boston Athenæum. In 2002, he was the Thomas P. Johnson Distinguished Visiting Scholar at Rollins College in Winter Park, Florida, and in 2005 he was a Devon Lecturer at the Museum of Fine Arts, Boston. Dr. Dearinger resides in New York City and Boston.
Education
BA, University of Kentucky
MA, PhD, The Graduate Center of the City University of New York
Selected Publications
Rave Reviews: American Art and Its Critics (1826-1925) (2000)
Paintings and Sculptures in the Collection of the National Academy of Design (2004)
Acquired Tastes: 200 Years of Collecting for the Boston Athenæum (2006)
Podcasts
The following lectures by Dr. Dearinger have been broadcast on WGBH Television, Boston, and can be seen on the WGBH Forum Network at http://forum.wgbh.org/wgbh/forum.php?category=Art+and+Architecture  
"The Hudson River School of American Landscape Painting," April 14, 2005.
"The Academy and Art in America," March 25, 2005.
"Seen But Not Heard: Children in Colonial and Nineteenth-Century American Art," November 30, 2004.
"A Marmorean Love Affair: American Neoclassic Sculptors and the City of Boston," May 6, 2004.
Selected Projects
George and Martha Washington: Gilbert Stuart's Athenæum Portraits, exhibition (2006)
Travelers and Art in Nineteenth-Century America, article and book (2007)
Acquired Tastes: 200 Years of Collecting for the Boston Athenæum, exhibition and catalogue (2007)
Horatio Greenough, American Sculptor, book and exhibition (2008)
Paintings and Sculpture in the Collection of the Boston Athenæum, collection catalogue (2008) 
Courses 
HA 111 History of Western Art from the Prehistoric Era to the Renaissance
HA 112 History of Western Art from the Renaissance to the Modern Era
HA 214 Art in New York
HA 231 Modern Art
HA 314 American Art