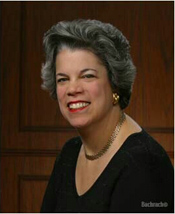 Catherine Behrend (Cathie) is currently an Adjunct Professor at the Fashion Institute of Technology Graduate Program in the Art Market and NYU in the Arts Administration program. She is also the founder of VenturesinVision, providing art tours in the boroughs.  
Serving six NYC Mayoral administrations, Behrend was Deputy Director of the Percent for Art Program in the New York City Department of Cultural Affairs from 1995-2007.  During her tenure, 125 projects were initiated or completed. In prior public service, she organized 3,000 annual block parties and art/park festivals with 42 mobile arts/sports/theater units, managed the city agency decentralization process and heading the marketing effort to retain and attract international financial service companies and corporations to NYC.  
Behrend was appointed to the Mayor's Council on New Media established to foster synergy between arts organizations and Internet companies and managed the annual Mayor's Awards for Excellence in Science and Technology.  
She founded the Simmons College New York City Art Administration Summer Institute in 2000 and has recently completed a three-year term as Co-Chairperson of Programming for ArtTable. She is also a longstanding Board member of the 92nd Street YMHA, as well as the Financial Women's Association of New York and the Simmons College Leadership Council, amongst others.  
Behrend has Master Degrees in Art and Business Administration, both from NYU.  She also studied international business at INSEAD.