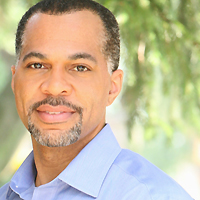 Donald McMichael is a proven business development executive with strong financial management and strategic leadership experience. He quickly grasps a companyís potential, develops strategic options for successful implementation, and facilitates collaboration among stakeholders. He is recognized for his ability to extract hidden value from businesses.
†
Most recently, McMichael was the Vice President for Entrepreneurship and Business Development with the National Urban League. He spearheaded the organizationís nascent social enterprise initiative, developing and executing income generating strategic partnerships with several Global 100 companies that produced unique business acquisition opportunities for urban entrepreneurs.
†
Previously, McMichael ran his own strategic consulting firm helping companies in the media/entertainment and technology industries. Prior to that, he held the positions of Vice President of Financial Strategy and Director of Corporate Development at Showtime Networks (former Viacom property). He has demonstrated ability to target favorable deals (strategic partnerships, acquisitions, and divestitures) and exploit business opportunities led to the initiation of more than $170 million worth of projects. Donald started his career on the finance staff of AlliedSignal (currently Honeywell).
†
McMichael teaches business courses on entrepreneurship and venture development. He has also taught at the New Jersey Institute of Technology and in the MBA program at the Metropolitan College of New York.