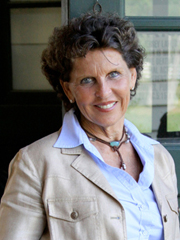 Jean retired as Executive Vice President of CHANEL, Inc. in April 2005 and was responsible for the domestic marketing and sales of color, treatment and fragrance brands.† She was also responsible for long range planning, new product development, marketing, promotions, public relations, creative strategy, sales and corporate advertising. In addition, she was a member of the Operating Committee, the Global Coordinating Committee and the Strategic Advertising Committee. During her long and successful tenure of 27 years, she led the brand into a consistent top 5 position in the luxury goods segment and guided a team of talented individuals known for great loyalty and creativity.
After graduating with honors from the University of Florida, Jean began her career in sales promotion at Charles of the Ritz, where she remained for four years before joining Bristol-Myers in new product marketing, Jean then joined Estee Lauder as Director of Fragrance Marketing.† In April 1978, she moved to CHANEL as Director of Beauté Marketing, and was responsible for launching CHANEL cosmetics in the U.S. market.
In additional to being a working mother, Jean was elected for two consecutive 4-year terms as President and Chairman of Cosmetic Executive Women, a non-profit professional organization and continues as a member on the Board of Directors.† In addition, she simultaneously served on the Fragrance Foundation Board of Directors.† She is a member of Advertising Women of New York (AWNY), The Fashion Group, the New York committee for United Cerebral Palsy, and frequently chairs industry auction fund drives for the March of Dimes in NY.† Jean also lends her time to FIT as an Advisory Board Member for the Graduate Program and is also an adjunct professor there.† She currently serves on the Auxiliary Board of Lenox Hill Hospital, volunteering her time whenever it is needed.
Jeanís philanthropic efforts have been the results of numerous awards including: The Cartier Scholarship Recognition Award, created to benefit FITís Cosmetics and Fragrance Marketing Department, The Cosmetic Executive Women Achiever Award, as well as The University of Floridaís Alumni of Distinction Award.
Jeanís accomplishments, both professional and personal, have been the inspiration for several magazine features.† Most recently, she was featured in House & Garden, Worth, More, Mirabella and Biz magazines.† In December of 2002, Good Housekeeping profiled Jeanís kidney donation that saved her 79 year-old fatherís life.† With the transplant becoming a medical success, Jean was presented with the Leah E. Harrison Humanitarian Award at the benefit for the Children Protection Center in Montefiore Hospital in June 2003.
In 2007, she started her own consulting firm, JHZ Creative Management, LLC, primarily focusing on advising small startups and creative new business opportunities in the industry sharing her knowledge and expertise in the luxury goods category. She spends the rest of her time traveling, participating in various sports, and spending time with her largely extended family.
Jeanís reputation remains as an accomplished executive with talent to build solid teams. She is widely known as a fair and honest expert player as well as a creative innovator. She remains in close contact with publishers, editors and luxury retail executives.