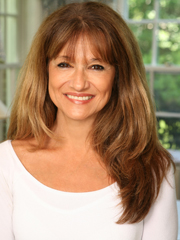 Pamela's distinguished career spans over 2 decades. She is an accomplished executive and leading authority in fine fragrance and all beauty categories specializing in product innovation, strategic marketing and brand creation.
Pamela has worked creatively with major cosmetic companies on a global scale. She has held senior level corporate positions at Estee Lauder, L'Oreal, Avon, Bath and Body Works, Revlon and Smashbox Cosmetics.
In 1994, she founded Pamela Vaile LLC. In her consulting firm, she offers a unique talent in brand building by leading and nurturing her clients from the initial idea through all stages of product development and marketing to a fully executed brand launch at retail. As a "brand nurturer" she often stays with her brands to insure long term success. Pamela touches each and every project with her unique passion, dedication and great love for the fragrance category. Her clients include Laura Mercier, Smashbox, Bare Escentuals, Natura Brazil, L'Oreal Paris, LVMH and Li & Fung in Hong Kong to name a few. Pamela works with a range of Hollywood celebrities in bringing their brand visions to market. Most recently, Pamela was the guiding force behind the Boyfriend fragrance by Kate Walsh that launched on HSN and Sephora. She has worked with other celebrities to bring their brands to market: Michael Kors, Giorgio Armani, Susan Lucci, Lisa Hoffman (wife to Dustin).
Pamela serves as a professor at FIT's (Fashion Institute of Technology in New York City) graduate program in Fragrance and Cosmetics Management where she teaches Fine Fragrance Product Innovation. She was honored in 2010 with the Estee Lauder Faculty Achievement Award. Pamela has been a great supporter of The Fragrance Foundation for many years, offering her time, high energy and great love for the fragrance category to industry think tanks and trend forums.