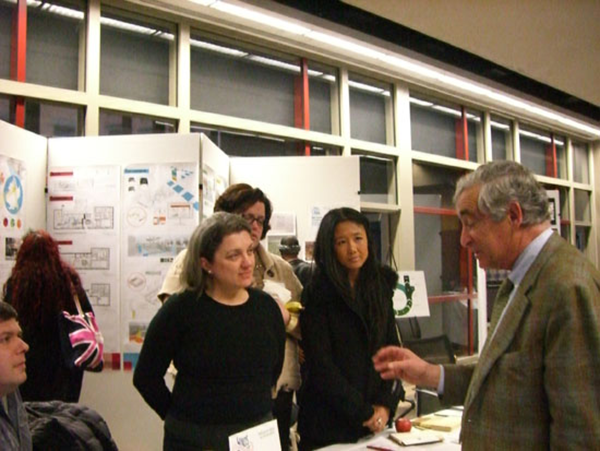 For general questions, please go to the
School of Graduate Studies main page
:
Does the Sustainable Interior Environments program have an Open House or counselors that I can speak with?
At this time the program doesn't hold a separate formal Open House, but the chairperson is ready to answers your inquiries at the School of Graduate Studies Open House or via email and, if needed, schedule an appointment with the
chairperson
.
What are the tuition rates for this program?
The Sustainable Interior Environments MA program is a part-time program and tuition is calculated on "per credit" rate. This applies to all semesters including Winter and Summer. For current tuition rates, see Tuition. Please note that tuition rates for foreign students are the same as for "out-of-state" students.
For more information please click here
.
What are the particular requirements for the admission to the Sustainable Interior Environments program?
Preference is given to applicants with a bachelor degree in Interior Design, Architecture, or other built environment related programs and with industry-related professional experience.
For the full listing of required documents click here
.
Is the GRE required for this program?
The GRE is NOT required for the Sustainable Interior Environments program
Is a portfolio required for entry into the Sustainable Interior Environments MA program?
A portfolio is not required for entry into this program.

What should my personal statement include?

The personal statement is an important opportunity for you to present yourself and describe your reasons for interest in this program. Very valuable are any background information about your involvement in environmental or community oriented initiatives, study of ecology, as well as future career goals. The statement will also be evaluated as a sample of your writing skills.

What requirements apply to international students?
The TOEFL or International English Language Testing System (IELTS) test is required to demonstrate proficiency in English. Only official test scores sent directly from the testing service to FIT are acceptable.
Overseas transcripts must be provided for review by the FIT Registrar, and if not printed in English, must be submitted to an FIT-approved Review Service for translation.
Instructions for submitting your international credentials can be found here.
Contact
International Students Advisers' Office
for any additional information.
As a part-time graduate program, however, we are not able to provide support for international study visas.