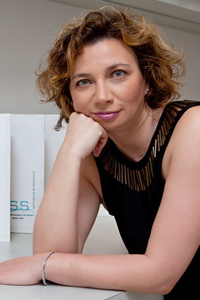 KEYNOTE SPEAKER: Giusy Bettoni
From Milan, Italy, Giusy Bettoni has been working within the textiles industry for more than 30 years, starting with' hands-on' experience within the raw material market development sector, working for major organizations such as The International Institute for Cotton, ICI, and subsequently DuPont. Bettoni then set up her own agency in 1993 to develop the synergies between market development and communication and soon became established across industry for helping forge collaborations from spinners to fashion and lifestyle brands, retailers, consumers and trade press. She has dedicated many years to promoting and communicating a clear message of responsible innovation throughout the textile, fashion, home and lifestyle categories, resulting in the launch or CLASS in 2007, an organization designed to fuse commerce with responsible innovation – a new way do business better, rewriting the rules on how we work, live and play.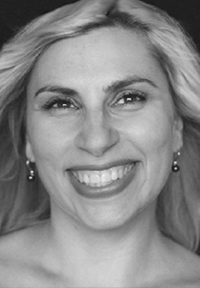 MISTRESS OF CEREMONIES: Lisa Hendrickson
Lisa Hendrickson is the founder and president of The Hendrickson Group, a consultancy focuses on effectiveness and profitability for companies. She has created award winning entrepreneurial ventures, served as a Director of Business Strategy for Scient, a global professional services firm and is the author of FutureLab, a course designed to help aspiring entrepreneurs fast track their companies.

As the co-owner of Hendrickson Custom Cabinetry, an award winning custom cabinetry manufacturing company located in the South Bronx, Lisa Hendrickson created an environmentally responsible manufacturing facility while distinguishing the company for its commitment to innovation and social responsibility. In 2009, HCC was recognized as the 43rd fastest growing inner city company in America and named to the prestigious ICIC 100 list. Lisa Hendrickson has been a corporate grant recipient from The Clinton Foundation, judge and panelist for Goldman Sach's Institute for Entrepreneurial Thinking, received CEO Forum training from Michael Porter at Harvard Business School, and has been featured on BBC World Business Reports, the NY Times, ABC World News Tonight, the CBS Early Show, and many other fine media outlets. She is an instructor at FIT, where she teaches entrepreneurship and sustainability.

PANEL 1 - Sustainable Fashion: Design, Innovation, & Trends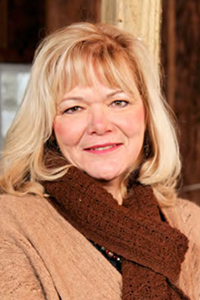 Moderator: Holly Henderson
Holly Henderson is a fashion and textile designer who has worked professionally with global companies for over 30 years. She has been an adjunct faculty member of the Fashion Institute of Technology since 1997, teaching various courses in Textile /Surface Design and is a specialist in industrial technology. She has also been involved in developing continuing education programs for the college. Her interest in sustainability led to the creation of the Sustainable Fashion Symposium at FIT in an effort to reach more people in innovative ways and to bring like-minded people together for discussions.

Henderson further works in her own business on consulting projects for major fashion and textile brands. A nature and animal lover, she was inspired to launch Simply Natural Clothing, a line of high-end eco-luxe fashions, which is made in the USA of organic fiber with a farm-to-consumer concept. She co-founded the company in 2011 on a set of principles that promotes transparency in business and combines her passion for sustainability with knitwear and modern technology. http://simplynaturalclothing.com
Panel 1 Speakers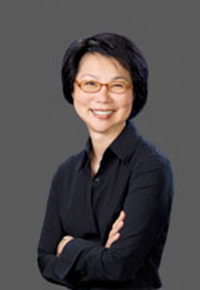 Fran Yoshioka is an independent consultant specializing in trend forecasting, product development, and visual merchandising for apparel, home furnishing, and retail businesses. She works with an international network of leading trend forecasters, attends major trade shows and researches product and retail trends in London, Paris and New York City. With over 30 years of professional experience, she has worked with Sears, Wal-Mart, Bon Ton Stores, Beall's, Fossil, Crate and Barrel. Having a passion for creative change and innovation, Fran believes the need to reflect what's current drives every business and is a vital key to reaching your customer. She can be reached at 630 443-0643 or by email at franyoshioka@mac.com. Website and blog at www.franyoshioka.com.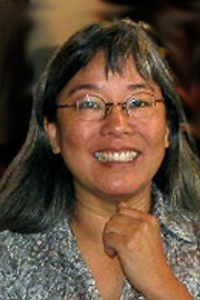 Kathy Hattori is the founder and President of Botanical Colors and markets natural dyes to artisans and industrial clients seeking the beauty of the sustainable natural color palette. Ms. Hattori is a recognized authority on natural dyes and pigments and commercial applications using natural dyes and has worked in the field since 2003. She consults and advises companies on their natural dye implementation strategies and has worked with the largest natural dye houses in the United States, including Swans Island, Bollman Hat Company and Ramblers Way Farm. Her international experience includes creating a natural dye program for IUV, the largest organically certified tannery in Europe and current work in Southeast Asia with a Bluesign certified dye house implementing large scale natural dye programs. She is currently advising on the design of an eco-dyehouse in Kenya, completing a USDA grant on the feasibility of growing natural dye plants in the southeast US and developing a new natural dye knitting yarn line. She teaches and lectures about natural dyes and has written articles for the Turkey Red Journal and is sought after as a speaker about the status of natural dyes in global textile production.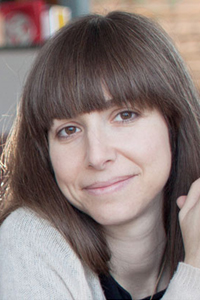 Emily Spivack created and currently writes for Threaded, the Smithsonian's fashion history blog. She is involved with many projects such as Worn Stories, collects stories for a blog called Sentimental Value and is the curator-at-large for the Bureau of Trade. Emily founded Shop Well with You, was the editor-in-chief of PopTech, and produced and co-curated global salons for SustainAbility. In addition, she was the founding director of Dowser and co-wrote the Urban Outfitters blog. @emspivack  

PANEL 2- Ethical Fashion & Fair Trade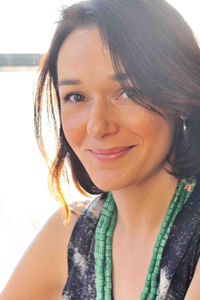 Moderator: Carmen Artigas

Carmen Artigas has worked in fashion for nearly 20 years, most recently in sustainable design, consulting, and sourcing. Working in India in 1999 with artisan communities reviving endangered crafts and later developing a yoga line using certified organic cotton and natural dyes exposed her to the challenges of developing sustainable products. She currently teaches Ethical Fashion at the Fashion Institute of Technology and Parsons New School of Design in New York, and she dedicates her time to reevaluating the human and environmental cost of products, advocating for craftsmanship, and redefining "made-in" and "made-by".
Panel 2 Speakers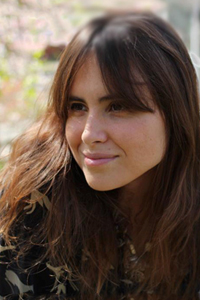 Francisca Pineda is an award winning fashion designer with over 15 years of experience designing apparel and accessories for New York's top brands. She is currently the creative director for luxury accessory brand BHAVA. An advocate for ethical practices in the industry, she started the Ethical Fashion Academy in 2012, a community focused initiative that organizes eco-fashion events in New York City and a yearly hands-on Fashion Workshop in Costa Rica. In addition, Francisca is passionate about mentoring the next generation of fashion designers and is founder of the Fashion Portfolio Academy, an online educational resource for aspiring designers.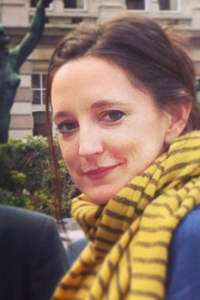 Sophie Faris runs east coast community development for B Lab, the non-profit behind B Corporation Certification, Benefit Corporation Legislation, and the Global Impact Investing Rating System (GIIRS). In this role, Sophie is building a community of values-driven businesses and working to benchmark their great work. Sophie joined B Lab after five years at the Clinton Global Initiative (CGI), where she led its Commitments Department. In that capacity, she worked with companies, philanthropists, and leading non-profits to define specific high-impact projects that address global challenges, called CGI Commitments to Action.

Sophie is a New York City resident, with frequent escapes to the farms and fields of Connecticut. She is a former high school teacher who still finds daily inspiration in the trials and triumphs of her students in Oakland, California.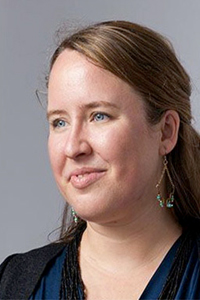 Ruth DeGolia founded Mercado Global while a student at Yale to address the lack of income-earning opportunities available to skilled rural artisans. As Executive Director, Ruth DeGolia has overseen Mercado Global's growth from a small non-profit working with a dozen artisans in Guatemala's highlands to its recognition as an innovator in social enterprise, partnering with hundreds of artisans major U.S. specialty retail chains in the U.S. like Anthropologie, Ron Herman, and Levi Strauss & Co. Ruth has been named among the "World's Best Emerging Social Entrepreneurs" by Echoing Green and has received the "Award for Social Innovation" from the Social Enterprise Alliance. In 2006 she appeared on the cover of Newsweek magazine as one of the "15 People Who Make America Great" alongside Brad Pitt and Soledad O'Brian of CNN. She has received honors for her academic work on the impact of globalization on political and economic development in Latin America, including the William H. Orrick prize at Yale University.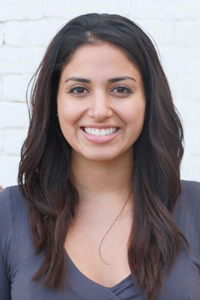 Tanya Menendez grew up in the San Francisco Bay Area and studied technology and its socioeconomic impacts on rural economies at UCSD. Conducting a number of studies on financial technology advancements in Oaxaca, Mexico, she co-authored The Economics of Migration, published by the University of California. Shortly thereafter, Menendez joined the Google Strategy and Integration group advising on internal system operations. In 2011 Menendez partnered with Matthew Burnett at The Brooklyn Bakery to manage sales and operations. While at The Brooklyn Bakery, she came up with the idea to create a platform for entrepreneurs to be able to easily access American manufacturers. Combining her experience in operations / automation with Matthew's experience in global manufacturing they started Maker's Row.   

PANEL 3 - Sustainable Beauty: Are Your Beauty Products Hazardous to Your Health?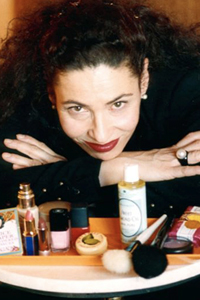 Moderator: Rona Berg
Rona Berg is the Editor-in-Chief of Organic Spa Magazine, a national consumer green luxury lifestyle magazine, and the Organic Spa Living blog. An internationally renowned journalist and green lifestyle expert, she is the Green Beauty and Wellness Expert for beautypress.com, Co-Chair of the Personal Care Advisory Council for the Green Spa Network, AOL Wellness Coach and best-selling author of Beauty: The New Basics and Fast Beauty: 1000 Quick Fixes.

Berg is the former Deputy Style Editor and Beauty Editor of The New York Times Magazine, Editorial Director of ELLE, and Contributing Editor to SPA, SELF and Weight Watchers magazines. Her work has appeared in over 75 national magazines and newspapers including Real Simple, O: The Oprah Magazine, Health, SELF, Vogue, InStyle, Fitness, ELLE, Cosmo, US Weekly, Ladies Home Journal, CHILD, The New York Times Magazine, The New York Times Book Review, The New York Post, Luxury Spa Finder, Positive Thinking, US Weekly, Sesame Street Parents, Psychology Today and more. She is a featured speaker at conferences and events around the globe, and has been quoted for her expertise in USA Today, New York Magazine, The Los Angeles Times, Glamour, Redbook, Wall Street Journal, Parents, Good Housekeeping, Health, Town & Country, ELLE, The Daily Mail (U.K.) and many more. Berg has made hundreds of appearances on radio and television shows across the U.S., including The Today Show, Martha Stewart Living, Veria Living, Dateline and Fox News, dispensing eco-friendly beauty and wellness tips along the way. Follow her on twitter @ronaberg or email her at rona@organicspamagazine.com.
Panel 3 Speakers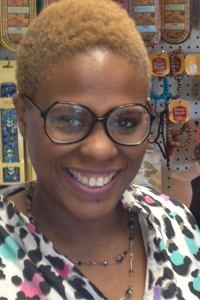 Karim Orange is a two-time Emmy-nominated makeup artist and green beauty activist who has worked with high-profile celebrities such as Mary J Blige, Tom Hanks, Rosario Dawson and the hosts of the ABC talk show, The View. She is an eco-advocate and educator, who brings awareness about sustainable beauty from Hollywood to Urban America. Orange was the makeup and skincare educator for Whole Foods Market Chelsea, and currently blogs for Huffington Post and Organic Spa Magazine's Organic Spa Living blog. karimorange.com Karim is a make-up activist as well -- and one of the most respected pioneers out there, leading the charge for more transparency in make-up ingredients and more choices for real women who want to look fantastic without fear of harmful chemicals. Do you know what's in your personal care products?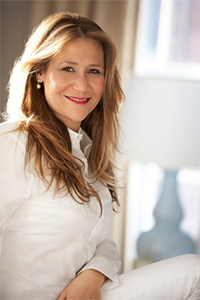 Indie Lee is CEO and Founder of Indie Lee, an eco-chic skincare collection that combines style and sustainability without sacrificing health. After battling a brain tumor likely caused by environmental toxins, Lee uncovered her most significant revelation to date: What you put on your body is just as important as what you put in it. She left her high-pressured job in finance and decided to devote herself to crafting a line of authentically natural beauty products that are not only sophisticated and stylish, but make a difference, too. indielee.com
Ginger Potter, special education specialist, Environmental Protection Agency

PANEL 4 - Sustainable Business & Marketing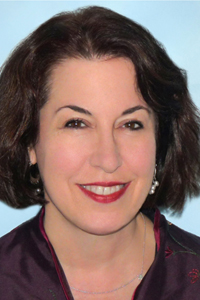 Moderator: Jane Tabachnick

Jane Tabachnick is an online strategy, marketing and public relations expert who works with clients to help develop content messaging and campaigns. A former fashion designer, she was instrumental in the creation and launch of the Sustainable Design Entrepreneurs' program at FIT.
Panel 4 Speakers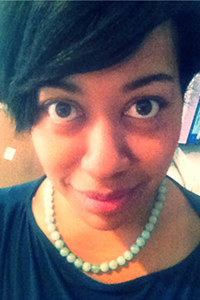 Deanna Clark, Esq. is a Senior Fashion Compliance and International Trade Associate at Schrier Shayne Koenig Samberg & Ryne, P.C. She advises clients on labeling, marketing, testing, sourcing, importing, certifying and other compliance measures within the highly regulated fashion industry.>

Deanna is an adjunct professor in FIT's International Trade and Marketing Dept. and is also a faculty member on Lawline.com.

She hosts "Fashion Compliance" a YouTube program on fashion law and writes a blog called "International Trade for Everyday People" that focuses on foreign and domestic issues related to textiles and apparel. She serves as Vice-President of the Organization of Women in International Trade – NY Chapter and as an advisory board member of Africa Fashion Week. You can follow her on Twitter @fashcompliance or at the Fashion Compliance page on Facebook and Tumblr.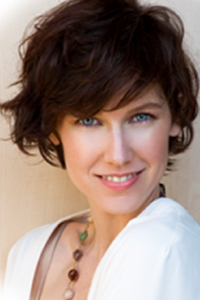 Kristen Arnett is the Founder and Editor-in-Chief of The Green Beauty Team , a curated e-zine with information-rich content written by of various professionals who are experts in their fields. Each one of the experts, and guest contributors, is passionately holistic and interested in making a positive difference.

As an international makeup artist Kristen Arnett has been immersed in the world of beauty for over 15 years, with roles ranging from product development to high-profile fashion work. A stickler for health, Kristen now focuses her talents and personal ethics on educating people about choosing the best in green beauty.