/
/
/
Academic Advisement Center
Academic Advisement Center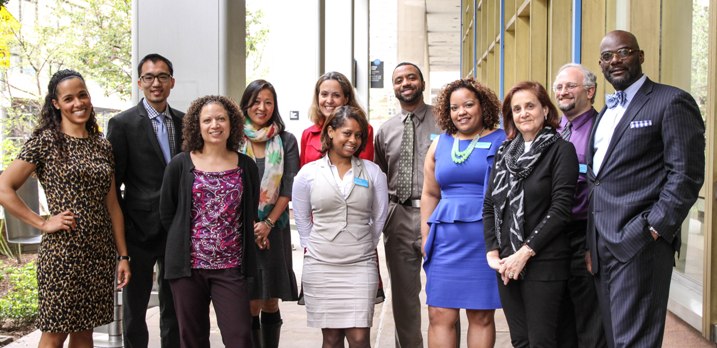 FIT's new Academic Advisement Center has begun welcoming students! We are here to help with all types of academic questions in order to make your academic experience as smooth and rewarding as possible. We embrace a holistic, developmental approach to student success, recognizing your dynamic, creative, career-oriented spirit. Our goal is to build strong partnerships with you, your faculty, and other administrative offices to support you through every stage of your academic life at FIT.
The Academic Advisement Center will be rolling out our services in several phases, and we will eventually advise students in all undergraduate programs. We currently advise eight programs on their overall program requirements. Also, if you have questions about liberal arts or minors, we would be happy to assist you, whatever program you are in.
Advertising Design 
Art History and Museum Professions 
Communication Design Foundation 
Entrepreneurship for the Fashion and Design Industries 
Graphic Design 
Packaging Design 
Textile Development and Marketing 
Visual Presentation and Exhibition Design
If your program is not listed above and you would like advisement about your program requirements, please meet with your faculty advisor or the Registrar's Office.
Advisement for the following majors will begin in Fall 2013 for Spring 2014 registration. Students in these programs will receive an email with instructions sometime during the Summer of 2013.
Advertising and Marketing Communications 
Computer Animation and Interactive Media 
Direct and Interactive Marketing 
Interior Design 
Photography 
Production Management: Fashion and Related Industries 
Toy Design
Additional programs will be added in the future.
How can the Academic Advisement Center help you?
The Academic Advisement Center can help you answer questions such as:
What courses do I need to take as part of my degree program?
What courses can I take to fulfill my liberal arts requirements?
I plan to go on for a bachelor's degree after I get my AAS. What should I do?
How can I switch my major?
How do I declare a minor?
If I drop a course, how will that affect me?