william_maiman@fitnyc.edu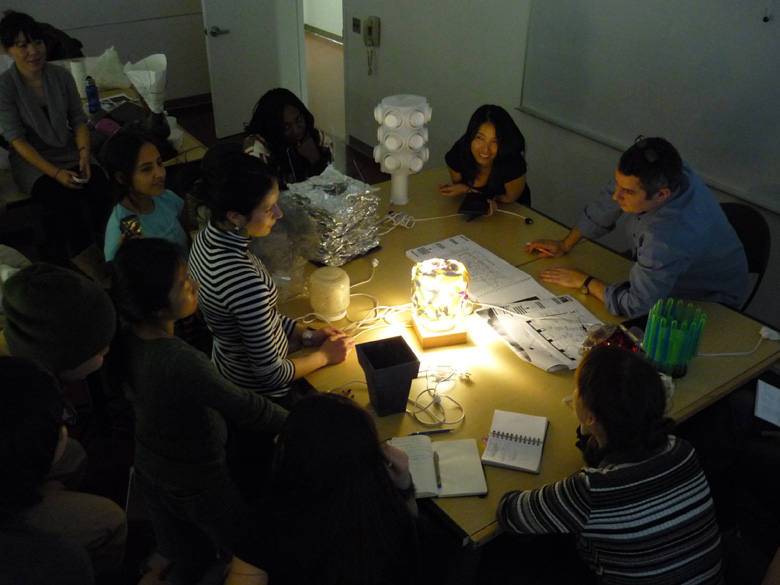 Department: Interior Design
Initiative: Course module focusing on Daylighting Systems, Lighting Control Systems, and Window Treatments

How would you describe your activity and its relevance to sustainability in the curriculum.
Interior Designers work closely with architects and clients in the design of new buildings and retrofits. There is a huge initiative with the AED community to foster more energy efficiency and increase user comfort. The United States Green Building Council (USGBC) internationally recognized program, Leadership in Energy and Environmental Design (LEED), is an example of this.
Have you incorporated this activity in your teaching? If so, when?
I am currently incorporating my initiative into my teaching.
Briefly describe your experience implementing your activity.
At FIT, I teach the course Advanced Lighting Design and throughout the curriculum I devote significant time explaining how daylight is essential to modern design strategies. In addition to lighting efficiency and the consumption of less energy, daylight promotes health and is essential in the maintenance of the Circadian rhythm of humans. Therefore, I explain, demonstrate, and show different techniques of using windows, skylights, light-wells, and explain the physics of daylight. Then, I offer conventional and new approaches to the decorative element of controlling glare, brightness, and heat gain so that people are comfortable and productive when at work. Energy efficiency is obtained by controlling or turning off or dimming artificial lights, while still maintaining the desired amount of light in a space. As the Marketing Director of MechoShade Systems, I am well-versed in day-lighting, window treatments, and LEED or AIA Sustainability provider course requirements.

Do you anticipate any next steps in your sustainability initiative?
I intend on designing a course, and update the existing lighting lab to better demonstrate these concepts and techniques.
Based on your experience, do you have any suggestions or advice you might give to other faculty interested in incorporating sustainability into the curriculum?
It is important for faculty to carefully review and understand the guidelines of the the USGBC and ASHRAE, as well as local codes and the GreenGuard program for additional ideas.