bcampagna@bcampagna.com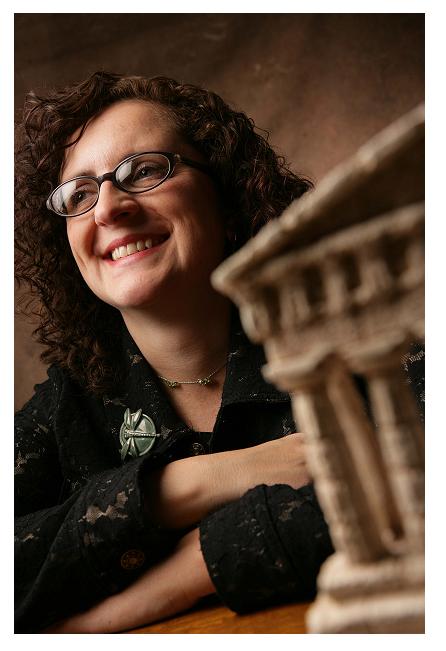 Department: Interior Design
Initiative: New Course SE521 Survey of Sustainable Architecture and Interior Design Historical Origins

How do you define sustainability?
Sustainability means protecting the planet and our resources by ensuring that any actions we take today will not negatively impact our children or grandchildren.

Please describe your new course and its relevance to sustainability in the curriculum.
In my new course, Survey of Sustainable Architecture and Interior Design Historical Origins, I draw on my 25 years of experience as an architect, planner and historian--reinventing and restoring historic buildings, to teach students the value of historic preservation and fostering development that is environmentally and socially sustainable.

Briefly describe your experience implementing your activity.
As a preservation architect specializing in the intersection of green building practices and existing buildings, my projects have integrated the best of both. I am able to bring this real world experience to my course and students and help them think realistically about incorporating sustainability into their course work and professional lives. As the former Chief Architect of the National Trust and currently as a sustainability consultant, I advise the Trust on better integrating cultural, social and preservation metrics into the new versions of LEED. I conduct sustainability management plans for historic sites such as a historic house museum in San Francisco and a National Park Service landmark in Louisiana.

Do you anticipate any next steps in your sustainability initiative?
The class has been very well received. Blogs I have written about it have also been well received by both green building and preservation practitioners. While I will continue to improve the class, I am considering turning it into a book.

Based on your experience, do you have any suggestions or advice you might give to other faculty interested in incorporating sustainability into the curriculum?
I would suggest that faculty should incorporate any of their real world experience related to sustainability into their course and/or invite sustainability experts relevant to their field to give guest lectures, take the class on site visits and/or become familiar themselves with the green activities in their field.
Does your initiative have applicability to other curricular or program areas?
I think the class would be of interest to both interior design and preservation students, beyond the Masters of Sustainable Interior Environment students.