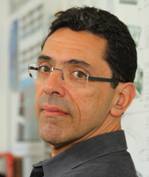 Murray L. Levi, AIA LEED AP, President Gordon Atlantic Design, LLC, is an award-winning architect and a lifelong environmental advocate with more than three decades in the practice of architecture.
A passionate advocate of sustainable design, Mr. Leviís work has repeatedly produced architectural excellence by applying sustainable design principles. Since the early 1980ís he has participated in many ground-breaking sustainably designed architecture projects, building performance studies, and regularly consults with institutional and corporate clients seeking to reduce their environmental footprint and carbon burden.
An accomplished architect with numerous specialties, his recent work includes design of a prototype green hotel in London seeking both LEED and BREEAM Certification; St. Francis College Academic Center, the first sustainably designed academic building in New York City, green building consultation projects for organizations that include Morgan Stanley, BlackRock, Inc., the New York City Department of Transportation, and the New York City Department of Design and Construction. Mr. Levi also led the team that received LEED EB certification for Random House / 1745 Broadway, the first LEED EB certification in New York City subsequent to the launch of the program in 2005.
In addition to his work as an Architect, Mr. Levi served a full six-year term as a member of the Board of Directors of the Urban Green Council, the U.S. Green Building Council New York Chapter, where he also co-founded and served as Chairman of the Program and Education Committee. He regularly makes public presentations on sustainable design and construction and has worked as an educator teaching for the Masters in Sustainable Interior Environments at SUNY FIT, and Fundamentals of Sustainable Development, Design and Construction at the New York University Real Estate Institute, and Baruch College Newman Real Estate Institute.†