December 12, 2013
FIT Exhibition Communicates Powerful Brand Identity Through an Everyday Item
Every time you reach for that carton of milk or juice, you're making a brand choice. While you may not be putting a great deal of conscious thought into that choice, the students in FIT's Packaging Design program are very aware of the decisions that consumers make and how a product's packaging design influences those choices. In a new exhibition,
Project Carton
, students are bringing new perspectives to the design of gable-top containers—the coated cardboard cartons we most commonly see in dairy cases.
Project Carton
is on display from December 18 through January 30 in the streetfront gallery of the Fred P. Pomerantz Art and Design Center at FIT.
Both the exhibition itself and its contents have been designed by the students to mimic a typical supermarket experience with shopping carts, refrigerator cases, brochures in the form of sale circulars, and a gable-top display case—plus life-size cartons visitors can walk in and around. On display are a wide range of products packaged in student-designed gable-top cartons, including milk, juice, pet shampoo, sugar, bird food, dog food, rice, honey, coffee, and men's socks and underwear. A video of students and faculty talking about the project is also on display.
Project Carton shows how gable-top containers allow brands to communicate their message to consumers. And, because this type of container is a sustainable product, the exhibition highlights FIT's commitment, both in its curriculum and on its campus, to environmental awareness, which includes the college's new certificate program in Sustainable Packaging Design. 
All of the carton designs were created for a competition for FIT students sponsored by Evergreen Packaging, a global leader in creating fiber-based sustainable packaging solutions.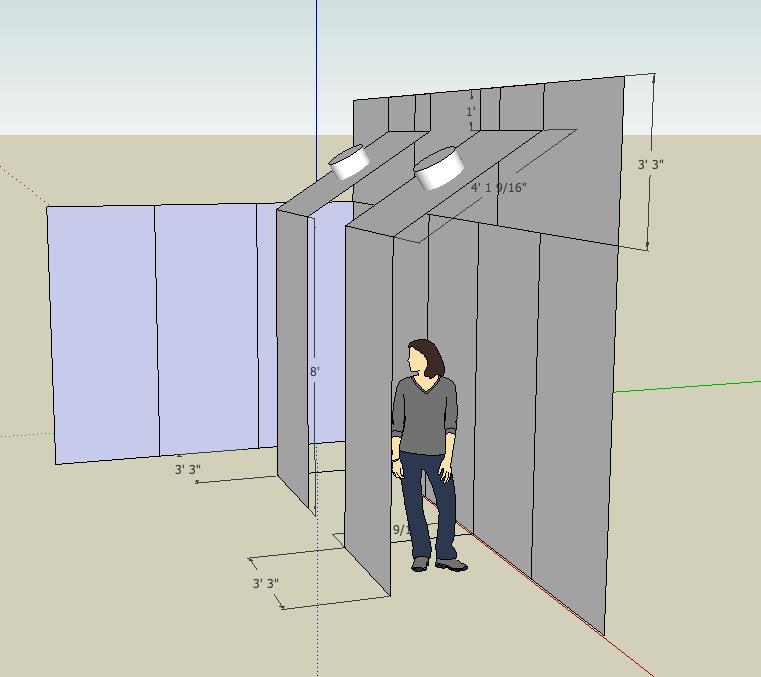 Artist's rendering of the exhibition's "grocery store" with its back wall composed of life-size cartons.
"The diverse creativity of the students' contest entries illustrated how companies can take full advantage of the brand-building power of four carton panels with vibrant, full-color graphics," said Marianne Klimchuk, professor and associate chair of FIT's Packaging Design program.
"Designing this exhibition gave Packaging Design students the opportunity to work on a large scale, which will serve them well in the future," added Anne Kong, assistant professor, Visual Presentation and Exhibition Design.
"The important thing about this exhibition for people to know is that consumers have the power to choose better packaging design," said student Daniela Maldonado. "People can choose items that are packaged in cartons instead of plastic bottles or containers, which from a sustainable point of view is better."
About the Fashion Institute of Technology
FIT's Packaging Design program is the only one of its kind in the country and the only program in the United States that offers a BFA in Packaging Design. This academically rigorous program prepares students for the professional opportunities that exist in the brand and packaging design profession by blending creative ability with knowledge of brand and packaging design. Alumni hold positions at a number of Fortune 500 companies including Avon, Colgate-Palmolive, Gap, Johnson & Johnson, Kraft, Limited Brands, Macy's, Martha Stewart, and Pepsi, as well as at top brand strategy and design firms.
The Fashion Institute of Technology, a college of the State University of New York, has been a leader in career education in art, design, business, and technology for nearly 70 years. With a curriculum that provides a singular blend of hands-on, practical experience, classroom study, and a firm grounding in the liberal arts, FIT offers a wide range of outstanding programs that are affordable and relevant to today's rapidly changing industries. The college offers more than 45 majors and grants AAS, BFA, BS, MA, MFA, and MPS degrees, preparing students for professional success and leadership in the global marketplace.