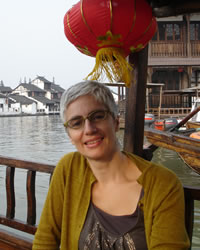 Inka Apter is facilitating manager of fabric research and development at Eileen Fisher. With more than 15 years at the company, she works to source and develop high quality and ecologically considerate fabrics, working in collaboration with mills across the globe. Born in Dubrovnik in the former country of Yugoslavia (now Croatia), Apter studied ethnology, cultural anthropology, and textile restoration.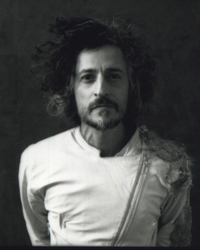 Gabi Asfour With 20 years' experience in design, production, and distribution, Gabi Asfour is creative director and founder of fashion/art collective threeASFOUR, which shows collections twice a year during New York Fashion Week and exhibits fine art and performance pieces worldwide. He also teaches at Parsons The New School for Design.

The label was established in 2005, partnering with Adi Gil and Angela Donhauser, who are known for their visionary creations and collaborative approach to fashion. Started in 1998 originally as As FOUR, threeASFOUR's designs are driven by the forms, patterns, and textures found in sacred geometry and universal science. Intersecting fashion, art, and technology, these themes inform their design and inspire their distinctive shows. The team is recognized by its juncture between cutting-edge technology and classic craftsmanship. threeASFOUR's works are in the permanent collections of The Metropolitan Museum of Art in New York, The Victoria and Albert Museum in London, and the Musée Galliera in Paris. The trio have collaborated with artists such as Matthew Barney, Yoko Ono, Björk, Matthew Ritchie, and brands like The Gap, Kate Spade, Hello Kitty, Mattel, Apple, Intel, and Sony. threeASFOUR is sold internationally in specialty boutiques and department stores. They won the Ecco Domani Fashion Foundation Award in 2001 and the Cooper-Hewitt National Design Award in 2003, and were CFDA Vogue Fashion Fund finalists in 2008.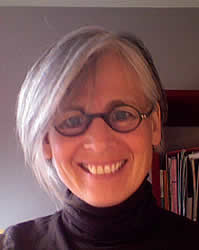 Jamie Bainbridge is vice president of product development at Bolt Threads, where her efforts are focused on moving the company's new protein-based performance fiber out of the laboratory, through yarn and fabric development, and into the marketplace. Previously, Bainbridge managed the product and fabric development teams for Nau Clothing, a brand focused on sustainable manufacturing practices; her past experience also includes research and development and innovation work at brands such as Nike and Patagonia. She serves as the chair of the advisory council for the Outdoor Industry Association Sustainability Working Group.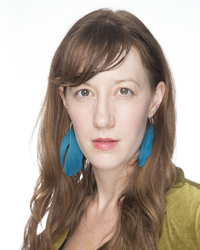 Bob Bland is CEO and founder of Manufacture New York, an incubator/factory providing independent designers with the resources and skills to streamline and localize their production process. She is also the creator and designer of Brooklyn Royalty, a locally manufactured fashion line. Bland's previous experience includes apparel and graphic design for such labels as Banana Republic, Marc by Marc Jacobs, Rugby by Ralph Lauren, Triple Five Soul, and Tommy Hilfiger.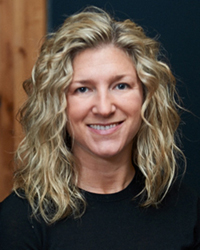 Dara Brewster is cofounder of DARA Artisans, a New York-based e-commerce and lifestyle website that promotes and sells handmade products made by skilled artisans from around the world. Brewster's past experience includes several years with Time Warner, where she started the business development department at Sports Illustrated and was responsible for launching a number of new enterprises and brand extensions for the magazine's annual swimsuit issue and Sportsman of the Year award; she has also worked in business development for Time For Media and Real Simple. In 2008, she founded Kindred Spirits, a nonprofit that helped develop resources for those coping with parent and/or child alienation. Brewster holds a BA from Union College and an MBA from Rensselaer Polytechnic Institute.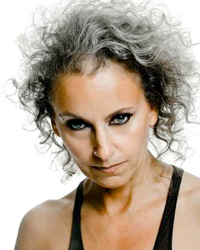 Sass Brown is acting associate dean for the School of Art and Design at FIT. Originally from London, Brown established herself as a designer with her own signature collection, which sold in Canada and the UK. As a researcher, writer, and educator, Brown's area of expertise is "eco-fashion" in all its forms, from slow design and heritage craft skills to recycling, reuse, and emerging business models. She has served as a sustainable-design advisor to women's cooperatives, educational institutions, governmental agencies, NGOs, and small and medium-sized enterprises in such countries as Brazil, Canada, Chile, China, Colombia, France, Italy, Peru, South Korea, Sri Lanka, the UK, and the U.S. Her publications include the books Eco Fashion and ReFashioned (both Laurence King). She holds a bachelor's degree in fashion design from Ravensbourne College of Art and Design, in England, and an MPS in Global Fashion Management from FIT. She is currently pursuing a PhD at the Swedish School of Textiles, University of Boras.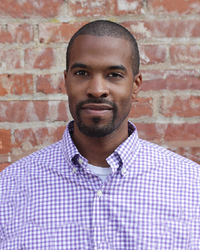 Matthew Burnett is co-founder of Maker's Row, an online resource that pairs U.S.-based designers with U.S. manufacturers. A Detroit native whose grandfather, a watchmaker, inspired his interest in manufacturing, Burnett began his career as a watch designer for such companies as Diesel, DKNY, and Marc Jacobs before launching his own line, Steel Cake. In 2010, dissatisfied with the extended turnaround periods, language barriers, and manufacturing errors common with overseas manufacturing, he started the Brooklyn Bakery, a line of domestically produced leather goods; two years later, he and Tanya Menendez, Brooklyn Bakery's sales and operations manager, created Maker's Row. In 2014, Time Inc., named the site as one of its "10 NYC Startups to Watch." Burnett holds a BFA in industrial design from Pratt Institute.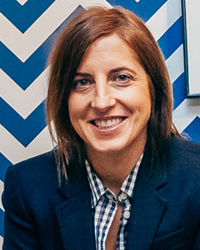 Ann Cantrell is a full-time instructor in FIT's Fashion Merchandising Management program, concentrating in classes on Sustainability in Fashion Merchandising, Trend Forecasting, Leadership, and Product Development. Ann's background in the fashion industry is in product development at Ralph Lauren, Talbots, and Coach; and in planning at Brooks Brothers. Her store, Annie's Blue Ribbon General Store, opened in Brooklyn and has been named New York Magazine's "Best of New York." She has been seen on national television in an American Express commercial and on CBNC's Squawk Alley and Fox News as an advocate for independent businesses. She is currently an MBA candidate with a concentration in sustainability from Green Mountain College in Vermont.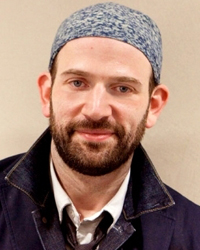 Paul Dillinger is the head of global product innovation at Levi Strauss & Co., where he also serves on the company's social and environmental sustainability group and as a board member of the Levi Strauss Foundation. In 2012, Dillinger became the first fashion designer to earn an Aspen Institute First Movers Fellowship, in recognition of his commitment to sustainable design practices; that experience led him to conceive of the Dockers Wellthread collection, a line of durable and ethically produced apparel, introduced in 2013. Dillinger has worked as a fashion designer and brand development specialist for such companies as American Eagle Outfitters, Calvin Klein, and DKNY. He has served as a designer-in-residence for the Rhode Island School of Design, and as a faculty member and Beaumont Fellow at the Sam Fox School of Design and Visual Arts at Washington University in St. Louis, his alma mater. After completing his BFA in fashion design at Washington University, he received a Fulbright Scholarship to research the influence of emerging luxury markets on high-fashion design directions and commercialization in Milan; while there, he also earned a MFA from the Domus Academy.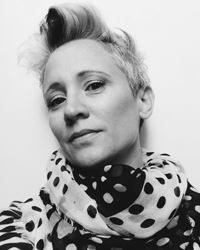 Rebecca Earley is a design researcher, lecturer, and consultant, and founder of the B.Earley textile label, which produced an award-winning line of hand-printed fashion and accessory products from 1995 until 2003. Since 1996, Earley has taught printed textiles at Chelsea College of Arts, University of the Arts London. In 2002, she was named a Textile Environment Design Research Fellow; in 2010, she became director of the university's Textile Futures Research Centre, where she leads international projects that bring together her team's textile design approaches with the latest advancements and research in the fields of new fibers, recycling, consumer behavior, and policy. She holds a BA in printed textiles from Loughborough University, in England, and an MA in fashion textile/print from Central Saint Martins.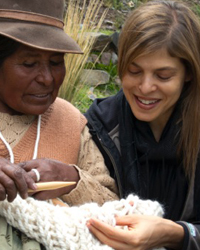 Susan Easton is founder of From The Road, a retail brand born out of a love for design and indigenous cultures and their time-honored techniques. Easton collaborates with artisans from all over the world to produce fashion and home accessories that aim to sustain local art forms. Her prior experience includes work as a creative director for several design studios in Los Angeles and New York and owning and operating a luxury hotel and global retail branding and design studio. She has also taught at Parsons The New School for Design. Easton has traveled and worked in such countries as Argentina, Belize, Bolivia, Brazil, Cambodia, China, Denmark, Ecuador, Egypt, Finland, Guatemala, Indonesia, Israel, Kenya, Kyrgyzstan, Morocco, Rwanda, South Africa, Uzbekistan, and Zimbabwe. She holds a BFA in graphic design and photography from the Cleveland Institute of Art.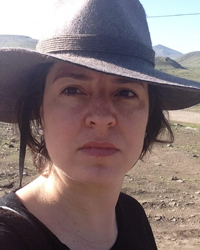 Marcella Echavarria is a New York-based cultural consultant, entrepreneur, journalist, and photographer. Born and raised in Medellín, Colombia, Echavarria works with artisans in developing communities around the world, helping them preserve their craft and enhance their profitability by connecting them to the broader marketplace. Her clients include the governments of Cambodia, Colombia, Mexico, Peru, and Swaziland; UNESCO; the United Nations; and a variety of international institutions and companies. She has written for publications based in Chile, Colombia, the UK, and the U.S.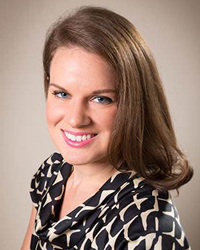 Ariele Elia is assistant curator of costume and textiles at The Museum at FIT and co-curator of the exhibition Global Fashion Capitals, on view in the museum's Textile and Fashion History Gallery from June 2 through November 14, 2015. Past exhibitions for which she was curator or co-curator include Faking It: Originals, Copies, and Counterfeits (2014), Fashion and Technology (2012), and Trend-ology (2013). Elia has lectured on fashion at the Eyebeam Art + Technology Center, New York University, University of Rhode Island, and University of Southern California. Her essay "The Wardrobe of the Modern Athlete: Activewear in the 1930s" was published in Elegance in an Age of Crisis: Fashion of the 1930s (Yale University Press). She holds a BA in art history from Saint Mary's College of California and an MA in Fashion and Textile Studies: History, Theory, and Museum Practice from FIT.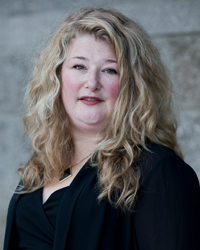 Stacy Flynn is a textile and apparel specialist and founder of the Future Resource Collective, an incubator for sustainability initiatives and innovations within the industry. In 2014, the collective introduced Evrnu, its first "social-purpose" corporation, which uses a patent-pending technology that recycles cotton garment waste into a premium-quality fiber. Evrnu has been recognized with several grants and honors, including the Audience Choice and First Place awards at the 2014 SVP Fast Pitch competition in Seattle. Prior to forming the Future Resource Collective, Flynn worked at such corporations as DuPont, Eddie Bauer, Rethink Fabric, and Target, as well as a number of startups, where she acquired a comprehensive understanding of the industry's supply chain. She holds a BS in Textile Development and Marketing from FIT and an MBA in sustainable systems from Bainbridge Graduate Institute, Pinchot University, in Seattle.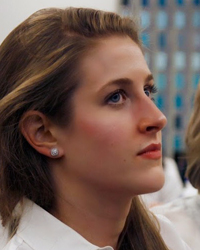 Bridget Foley is manager of fabric research and development for men's sportswear design at Ralph Lauren. Foley has worked on various projects for the company, most notably the development of the Winter 2014 Olympics uniforms, which were designed and manufactured in the U.S. using only domestically sourced materials. Foley previously worked at PVH, where she developed its Heritage brands for woven outerwear and bottoms. She holds a BS in Textile Development and Marketing from FIT.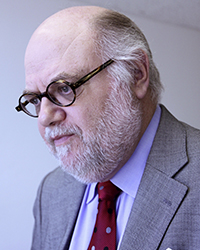 Steven Frumkin is dean of FIT's Jay and Patty Baker School of Business and Technology, which comprises ten associate's and baccalaureate degree programs and enrolls more than 4,500 students each year. Frumkin has over 30 years' experience in the textile, apparel, and retail industry. He has lectured and consulted on the industry worldwide; among other projects, he worked for the U.S. Department of State Agency for International Development in Central Asia, for which he received a President's Volunteer Service Award in 2007. In 2003 he was appointed associate director of the Laboratory for Engineered Human Protection, a federally funded research initiative that developed technologically sophisticated protective clothing systems for the military and for civilian first responders, at Philadelphia University. Frumkin holds a BS from the Philadelphia College of Textiles and Science and an MBA from Baruch College, City University of New York; in 2004, he received a Fulbright Scholar Award.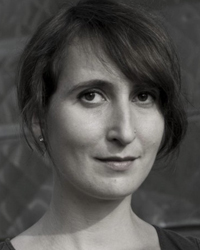 Susanne Goetz worked as a textile designer, lecturer, researcher and project manager in Germany, Thailand, and the UK before becoming an assistant professor in FIT's Textile/Surface Design Department. Goetz's expertise is in printed textile design, with a special focus on both digital and traditional approaches to design and production, as well as sustainable business and manufacturing practices. Outside of her educational work, she frequently collaborates on multidisciplinary projects in the fields of accessories, event, fashion, and jewelry design. She holds a BA in textile design from Hof University of Applied Sciences, in Germany, and an MSc in textile and apparel technology management from North Carolina State University. She is a Fulbright Program alumna and a fellow of the Higher Education Academy.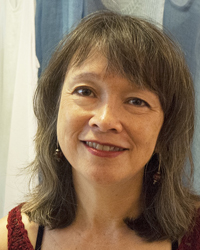 Amy Hall is director of social consciousness and a member of the leadership forum at Eileen Fisher, where she supports the company's efforts to practice "business as a movement." Together with colleague Candice Reffe, Hall leads the company's Vision2020 work –the first step in its long-term goal to reach 100% sustainability. She also co-leads Eileen Fisher's People and Culture area, in collaboration with the leaders of the company's human resources, leadership learning and development, and internal communications teams. Additionally, she chairs the advisory board of Social Accountability International and serves on the boards of the American Sustainable Business Council and Made-By. In 2011 she rode from New York City to Washington, DC, on her self-built bamboo bike, as part of the Brita Climate Ride.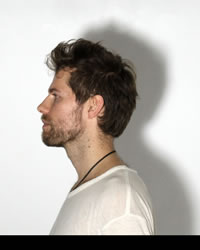 Mads Hansen is the founder of Trex Lab Technologies and inventor of OriMetric, a technical material that blends origami with a new industrial process to create a new class of patent-pending elastomer-based material. Born and raised in Copenhagen, Denmark, Hansen has more than ten years of experience in the fashion and luxury products business. After working with a series of prominent Danish brands in retail design, branding, and concept marketing, he earned a BA in product design from Copenhagen's Royal Danish Academy of Design. He then moved to New York, where he completed his master's in industrial design at Pratt Institute. Hansen's graduate thesis was centered on experimental studies that yielded a breakthrough method for OriMetric, which has unique aesthetic, functional, and material-saving properties. Since securing private seed funding in early 2014, Trex Lab Technologies was founded and invited to become a venture at the Brooklyn Accelerator in New York. The uses and product opportunities of the OriMetric material method are being explored by technical universities in Europe and by industry-leading companies. The method has been evaluated in three different global material competitions and proven effective in protective wear and as cushion elements.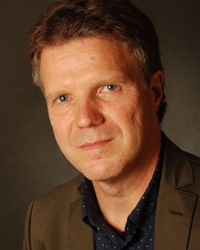 Jörg Hartmann is head of fashion and technology for Stoll, in Reutlingen, Germany. Hartmann joined the international organization, a leader in the field of textile technology, in 2002. Hartmann's team develops knit technology capable of producing a wide range of effects that were previously achieved through such resource-intensive methods as washing, rinsing, and finishing, with the goal of reducing Stoll's water consumption and pollution. Among other achievements, he is credited with the planning, set-up and management of New York City's Stoll Fashion & Technology Center, a design and technology development resource for brands, designers, and retailers.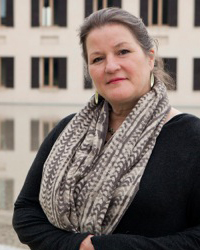 Debera Johnson is executive director of Pratt Institute's Center for Sustainable Design Studies and its Design Incubator for Sustainable Innovation, the latter of which was founded in 2002, during her tenure as chair of the school's industrial design program. Under Johnson's leadership, the Design Incubator has helped launch more than 30 design-driven enterprises in four sectors: clean energy, fashion, product design, and design consulting. Recently, the Incubator helped create the Brooklyn Fashion + Design Accelerator, a joint venture between Pratt, New York State and City, and the borough of Brooklyn. The Design Accelerator provides emerging designers with production resources and business support services. Johnson also coordinates the Partnership for Academic Leadership in Sustainability, a collaboration between 30 colleges to advance sustainability in art and design programs.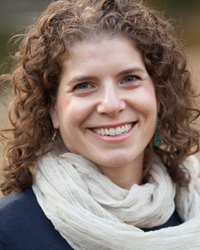 Nomi Dale Kleinman is a textile designer based in Brooklyn. In 2007 she joined the FIT faculty as an assistant professor in the Textile/Surface Design Department, specializing in weave design. She also co-coordinates the college's annual sustainability conference and serves on the FIT President's Sustainability Council. After receiving her fine arts degree from the Rhode Island School of Design, Kleinman worked for the residential fabric house Scalamandre and for American Silk Mills, where she held a variety of positions, including director of CAD design and senior designer, and designed for such clients as Beacon Hill, Kravet, and Mark Pollack. In 2003, she took a sabbatical from American Silk Mills to travel to Africa and Southeast Asia and study traditional Laotian weaving techniques; in 2004, the company honored her with its Designer of the Year Award. She continues to design for clients in the textile industry.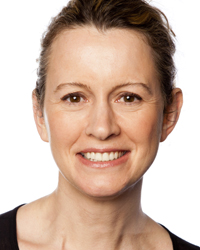 Suzanne Lee is creative director of Modern Meadow, a Brooklyn-based biotech startup dedicated to creating cruelty-free animal-based products. She is also author of Fashioning the Future: Tomorrow's Wardrobe (Thames & Hudson), a TED Senior Fellow, and a NASA/Nike LAUNCH Innovator, widely recognized for her pioneering research and advocacy in the emerging field of "bio-fabrication," or the use of living organisms to create clothing and other products. In 2014, Lee founded the BIOFABRICATE summit, which brings together professionals in the fields of biology, design, and technology to discuss and develop sustainable manufacturing ideas and initiatives. The event was recently named one of "The 9 Conferences in 2015 That Are Worth Your Time and Money" by Entrepreneur magazine.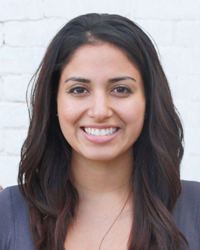 Tanya Menendez is co-founder Maker's Row, an online resource that pairs U.S.-based designers with U.S. manufacturers. Previously, she served on Goggle's strategy and integration group, advising on internal system operations, and as sales and operations manager of the Brooklyn Bakery, a line of domestically produced leather goods founded by her Maker's Row partner, Matthew Burnett. Originally from the San Francisco Bay Area, Menendez studied technology and its socioeconomic impact on rural economies at University of California, San Diego. After on-site research on advancements in financial technology in Oaxaca, Mexico, she co-authored a paper, "The Economics of Migration," published by UCSD's Center for Comparative Immigration Studies.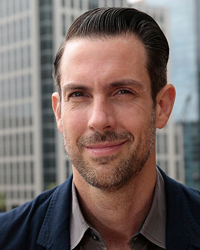 Lewis Perkins is senior vice president of the Cradle to Cradle Products Innovation Institute in San Francisco, where, among other responsibilities, he leads the Institute's Fashion Positive Initiative, launched in 2014. Fashion Positive helps fashion businesses improve in the areas of material health, material reuse, renewable energy, water stewardship, and social fairness. Prior to joining the Institute, Perkins was director of sustainable strategies for The Mohawk Group, a leading carpet manufacturer and commercial division of Mohawk Industries. He has served strategic roles with such organizations as 360i, the Clean Air Campaign, USWeb/CKS, and the Woodruff Arts Center in Atlanta, and advisory or leadership roles with the Captain Planet Foundation, EarthShare of Georgia, the Green Chamber of the South, and Sustainable Life Media. He holds an MBA in marketing and strategy, with a focus on social responsibility, from Emory University and a BA from Washington & Lee University.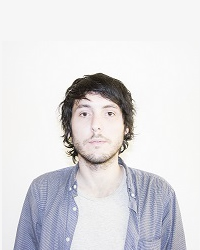 Bradley Rotherburg is the co-founder of nTopology, Inc., a startup developing computational design methods to optimize structures, ultimately to make better products that take advantage of the complexity and personalization allowed by additive manufacturing methods. Early work, which focused on the development of textiles with variable performance using 3D printing evolved into a larger focus on micro-structures and their impact on material performance. Rothenberg, who earned a B.Arch. at Pratt Institute, has been working with 3D printing for ten years. He serves on the advisory committee of Computational Fashion at Eyebeam, an initiative, supported by the Rockefeller Foundation, to bring together artists, fashion designers, scientists, and technologists to explore emerging ideas and develop new work at the intersection of fashion and technology.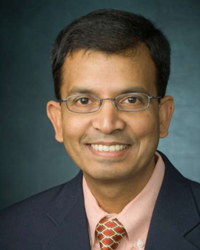 Ajoy K. Sarkar is an associate professor of Textile Development and Marketing at FIT. He holds undergraduate degrees in chemistry and textile chemistry from the University of Mumbai and MS and PhD degrees in textile sciences from the University of Georgia. His expertise covers the topics of fibers, textile coloration, finishing, product development, textile testing and analysis, and the application of textile technology to design, and his areas of research include sustainable textiles and smart protective textiles. Sarkar has authored and co-authored numerous publications and research abstracts presented at national and international conferences. He also serves as an associate editor for the AATCC Journal of Research and is a member of the International Textile and Apparel Association.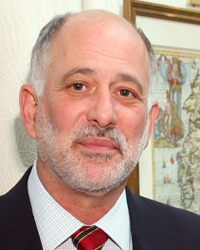 Jeffrey Silberman is a professor and the chairperson of the Textile Development and Marketing Department in FIT's Jay and Patty Baker School of Business and Technology, a consultant to the secretariat of the International Cotton Advisory Committee, and the executive director of the International Forum for Cotton Promotion. Silberman has designed and implemented textile programs in more than 15 countries and was a site guide for the Apparel and Home Textiles Internet Industry Channel for About.com. He has also served as director of marketing for Cotton Incorporated and as technical director for United Merchants and Manufacturers, Inc. He holds a BS in textile marketing and design from Philadelphia University, and a master of textiles degree from the College of Textiles at North Carolina State University. He has completed advanced management programs in finance and accounting from the University of Pennsylvania's Wharton School of Business, and in marketing management from Columbia Business School, Columbia University.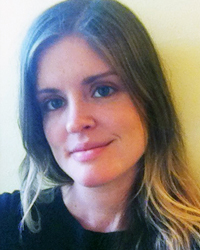 Liz Spencer is owner and operator of The Dogwood Dyer, an all-natural dyeing service that uses locally grown and foraged plants as well as ethically sourced dyestuffs to help create sustainable accessories, garments, and home goods. Spencer's process involves minimal water consumption, with 80 percent of the refuse water recycled back into her gardens. An advocate for the education of ethically conscious design, she teaches sustainability, fashion, and natural dyeing at FIT and Parsons The New School for Design, and she is a venture fellow at the Brooklyn Fashion + Design Accelerator. Spencer holds a BA from Linfield College, in Oregon, and an MA in sustainable fashion from the London College of Fashion.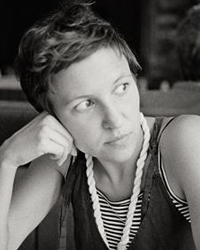 Tara St. James is founder of Study NY, a women's ready-to-wear brand focused on conceptual design and sustainable design and business practices. The brand produces its collection in New York City—using eco-conscious materials and ethical production methods—and through collaborations with an international group of artisans. In 2011, the label won the Ecco Domani Fashion Foundation Grant for sustainable design; in 2013, St James's Anti-(Fashion) Calendar, re-envisioning the industry's annual design and production cycle, was included in the Sustainia100, a list of practical and promising sustainability initiatives; and Study NY was a runner-up in the 2014 CFDA/Lexus Eco Fashion Challenge. St James teaches in FIT's Sustainability certificate program, has critiqued and lectured at Parsons The New School for Design and Pratt Institute, and is currently a production coordinator and research fellow in the Sustainable Strategies Lab at Pratt's Brooklyn Fashion + Design Accelerator. She holds a degree in menswear tailoring from LaSalle College School of Fashion Design in Montreal.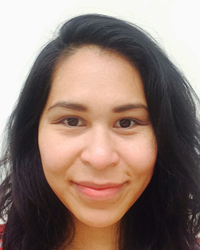 Elizabeth Way is curatorial assistant at The Museum at FIT and co-curator of the exhibition Global Fashion Capitals, on view in the museum's Textile and Fashion History Gallery from June 2 through November 14, 2015. Way has spoken at conferences for the Costume Society of America and at global fashion conference series for Inter-Disciplinary.Net. Her publications include "Elizabeth Keckly and Ann Lowe: Recovering an African American Fashion Legacy That Clothed the American Elite," in Fashion Theory (February 2015); "Elizabeth Keckly and Anne Lowe: Constructing Fashionable Black Identity," in Fashion and Its Multi-Cultural Facets (Inter-Disciplinary Press); and "Intersections of Movement and Style: African American Dance and Fashion in the Twentieth Century," in Dance and Fashion (Yale University Press). She holds a BA in apparel design and history from the University of Delaware and an MA in costume studies from New York University.