/
/
Campus Access & Safety
Campus Access & Safety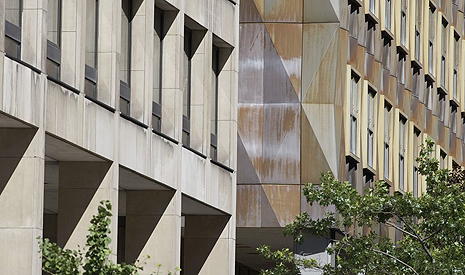 Safety and Security
The Security Department assigns security officers to each academic building and residence hall lobby, vigorously conducts proactive patrols, and ensures that all visitors to the campus are properly signed in at the Marvin Feldman Center lobby.
The Operational Services Unit maintains the college buildings and grounds, with a concern for safety and security. The department routinely inspects campus facilities, promptly repairing conditions which could affect safety and security, and responds to reports of potential safety and security hazards.
If you have an on-campus emergency, call the Security Department at extension 7.7777 or pick up one of the red emergency phones located throughout campus buildings.
If you have an off-campus emergency, call 911. 
Kaufman Hall Shuttle
The runs every 15 minutes from 8pm to 2am when classes are in session. During off-peak hours, the shuttle may run only when passengers request the service.  Schedule
Campus Operating Hours
The campus is open to students from 7:00 am until 10:30 pm when classes are in session. Students may also be granted access to certain classrooms until 2:00 am by properly completing an After-Hours Classroom Request form and receiving the proper approval.
Wear Your FIT Card!
Students and employees must present a valid FIT ID card to enter all campus buildings. Your ID must be clearly displayed at all times by wearing it on a neck chain or clipped to an outer garment. Learn more about your FIT Card.