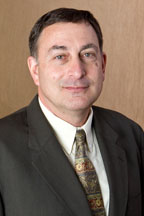 Gregg Chottiner is vice president for Information Technology at the Fashion Institute of Technology. As FITís chief information officer (CIO), Mr. Chottiner oversees all computing equipment, networks, and information resources to support FITís instructional, research, and administrative functions; advance the collegeís goals and strategies; and enhance the lifestyle of resident students.
Before joining FIT, he served briefly as a senior consultant in management systems design for the Internal Revenue Service. Prior to that, for five years as chief information officer (CIO) and vice president of Information Technology for University College, the University of Maryland, he managed a 100-member IT staff and an infrastructure supporting 125 offices and labs in 30 countries.
His previous assignments include serving as director of Systems Architecture and Operations for the Montgomery County Public Schools; as deputy CIO, Office of the Chief Financial Officer, District of Columbia Government; senior systems manager for the Montgomery County Government; CIO of the Technical and Management Services Corporation. He began his career as a senior systems engineer for the Singer Company, designing systems based on specifications to simulate various systems on military ships and aircraft.
His professional affiliations include the CIO Council, CIO Executive Council, Technical Advisory Group-Peoplesoft, Ziff David Focus Group Technology, Maryland High Technology Council, Educause, and the IMS Global Learning Consortium.
Mr. Chottiner is working toward certification as a Project Management Professional. He earned certification as a Federal CIO, General Services Administration, at CIO University in 2005; CIO certification and his Master of Science in Information Technology Management and Systems at the University of Maryland, Adelphi, MD in 2005; and his Bachelor of Science in electrical engineering at Capitol College, Laurel, MD.