News & Events
FASHION SERVICE NETWORK panel discussion
Monday, December 9th, 4:15pm
Katie Murphy Amphitheater, Pomerantz Center, FIT
Part presentation, part Q&A, the "Faces & Places in Fashion" lecture series is an opportunity to connect with students and the public alike to the pulse of the fashion industry in an open and conversational setting.

The Fashion Service Network panel will include Steve Defontes, Abby Parsonnet and Brad Snyder, moderated by Michael Stanley.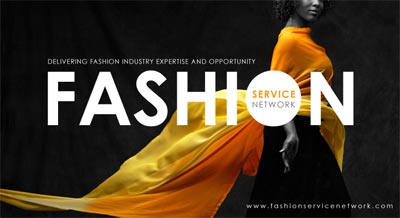 In response to the fashion industry's overwhelming need for innovation and multi-disciplinary approaches, twenty of New York's leading service providers formed the Fashion Service Network, a group of experienced and seasoned professionals delivering solutions and opportunities to the industry.
It is the goal of the Fashion Service Network to assist fashion companies seeking to expand, strengthen, and energize their business.
To accomplish this, the Fashion Service Network reaches beyond traditional resources and provides a new, all-encompassing service source for the fashion industry. The group contains leaders in all professional service areas.
The FSN meets regularly, exchanges information, communicates ideas, and discusses needs and opportunities. Interaction of FSN members has resulted in many business opportunities for their respective clients.
FSN is truly a visionary resource that explores and implements new strategies and business practices for the fashion industry.
For information about the Fashion Service Network, please visit: www.fashionservicenetwork.com
Faculty News
Assistant Professor Suzanne Goetz of the Textile/Surface Design Department has been awarded the Evergreen State College 2013 Teacher Excellence Award. Incoming students to Evergreen State College were asked to nominate a teacher whom they felt made a significant impact in their education. Suzanne was nominated by an FIT graduate who is currently attending Evergreen State College.