Each year the Sustainability Council organizes and hosts a business and design conference on the campus of FIT. The purpose of the event is to inform, involve, and inspire the entire FIT community about sustainability and how to incorporate sustainability as a model into all aspects of what we do.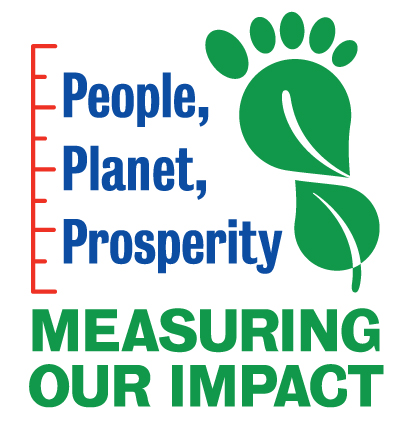 FITís Eighth Annual FIT Sustainable Business and Design Conference will be held on Tuesday April 8, 2014 in The John Reeves Great Hall.
The 2014 theme is "People, Planet, and Prosperity: Measuring our Impact."
Learn more about this year's conference and previous conferences by clicking on the links on the left.

Conference logo designed by Carla Yuen, Packaging Design BFA 2014