May 09, 2014
The Fashion Institute of Technology (FIT) and the FIT Foundation will honor trustee and foundation chairman (and former Kohl's president)
Dr. Jay H. Baker
; Bergdorf Goodman's
Linda Fargo
; and jewelry designer, philanthropist, and FIT trustee
Joan Hornig
at the annual gala on Monday, June 9, 2014 at Cipriani 42nd Street in New York. The black-tie event will begin with cocktails at 7:00 pm, followed by dinner at 8:00 pm.
Alber Elbaz
will present the award to Linda Fargo. A Baker Scholar will present Jay Baker's award to him. The gala's chairs are
Pamela Baxter
,
Joy Herfel Cronin
,
Victoria Elenowitz
,
Yaz Hernandez
,
Jane Hertzmark Hudis
,
Joshua Shulman
and
Elizabeth T. Peek
. The décor will be created by
Devin Bruce
.
"We are thrilled to be honoring three such special individuals," said
Dr. Joyce F. Brown
, president of FIT. "They have all made a distinctive mark on their respective industries and fully understand the important link between education and the future of the creative industries. Their commitment to FIT and its thousands of talented students has been demonstrated many times over by their generous support, and we are very grateful to them."
Elizabeth T. Peek
, chair of FIT's Board of Trustees, said of the honorees, "These three leading New Yorkers have made major contributions to the fashion industry and our FIT community. What's really wonderful in the world today—and what happens every night in New York—is being able to honor people for doing the right thing and for being generous and magnanimous. No one is more worthy of our honor than these friends."
The annual gala benefits the FIT Educational Development Fund, which provides scholarships to FIT's most promising students and helps the college cultivate the next generation of creative leaders. New York's fashion industry employs more than 173,000 people, accounting for six percent of the city's workforce, generating nearly $10 billion in total wages and tax revenues of $1.7 billion, and attracting hundreds of thousands of visitors each year. FIT is a major talent source for these critical and vital fashion and lifestyle industries.
Last year's honorees were
George Kaufman
, chairman, Kaufman Organization;
Kay Krill
, president and chief executive officer, Ann, Inc.; and
Stefano Tonchi
, editor-in-chief,
W
magazine. Past recipients include
William P. Lauder
, executive chairman, The Estée Lauder Companies Inc. and
William T. Dillard III
, vice president, Dillard's, Inc. (2012);
Thomas M. (Tim) Belk, Jr.
, chairman and chief executive officer, Belk Inc., and
John R. (Johnny) Belk
, president and chief operating officer, Belk, Inc. (2011);
Terry J. Lundgren
, chairman, president, and chief executive officer, Macy's, Inc. (2010);
Stephen I. Sadove
, chairman and chief executive officer, Saks Incorporated (2009);
Roger N. Farah
, president, COO and director, Ralph Lauren (2005);
Sy Stewart
, limited partner, Barington Capital Group,
Vera Wang
, chairman and CEO, Vera Wang Inc., and
Mark Weber
, president and COO, Phillips-Van Heusen Corporation (2004);
Bill Blass
, late CEO of Bill Blass, Ltd., and
Liz Smith
, newspaper columnist (2003);
Cathleen Black
, president, Hearst Magazines and Ronald Frasch, chairman and CEO, Bergdorf Goodman (2000).
Tables and tickets for the benefit are as follows:
Tables:
$100,000 PLATINUM BENEFACTOR
Table(s) of ten, includes a full-page platinum ad in the tribute journal
$75,000 SAPPHIRE BENEFACTOR
Table(s) of ten, includes a full-page sapphire ad in the tribute journal
$50,000 GOLDEN BENEFACTOR
Table(s) of ten, includes a full-page golden ad in the tribute journal
$25,000 SILVER BENEFACTOR
Table(s) of ten, includes a full-page silver ad in the tribute journal
$15,000 BRONZE BENEFACTOR
Table(s) of ten, includes a full-page bronze ad in the tribute journal
Tickets:
$1,500 BENEFACTOR TICKET
$1,000 TICKET
To purchase benefit tables and tickets, please contact Vicki Guranowski at 212.217.4105, fax 212.594.9206, or email Victoria_Guranowski@fitnyc.edu.
ABOUT THE 2014 GALA HONOREES
Dr. Jay H. Baker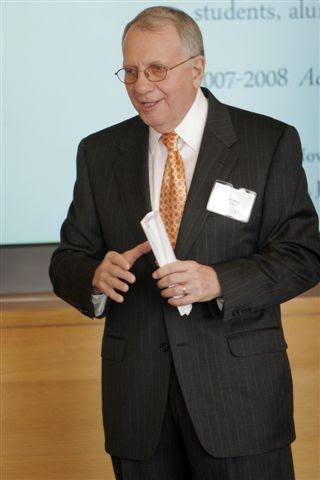 Jay H. Baker studied management and marketing at the Wharton School at the University of Pennsylvania, graduating in 1956. From 1956 to 1958, he served in the U.S. Army, becoming a sharpshooter.
After completing the Macy's Training Program in 1959, Baker held buying and management positions through 1971. He worked at Ohrbach's as a divisional merchandising manager and as assistant to the president until 1975, when he became general merchandise manager at Famous Barr.
From 1977 to 1986, Baker worked for Batus Retail in various positions, including general merchandise manager, director of stores for Saks Fifth Avenue, president and chairman of Thimbles, and, ultimately, chairman for the corporate buying office at Batus Retail.
Baker was named president of Kohl's in 1986, working with CEO William Kellogg and executive vice president John Herma. Along with outside investors, he led a management buyout of Kohl's from Batus. Under his leadership the company grew from 40 stores to 350, with revenue increasing from $280 million into a $6-billion-plus corporation. Today, Kohl's has 1,158 stores in 49 states, with almost $19.3 billion in sales annually.
In 2001, an unparalleled gift of $10 million from Jay Baker and his wife, Patty, began an enduring relationship between the couple and FIT. The funds enabled the college to break ground on the first major campus building project in 25 years; the Conference Center at FIT and a large student dining hall opened in September 2005. The donation also endowed 40 scholarships in perpetuity. Selection of Baker Scholars is based on financial need, academic achievement, community service, and commitment to a non-smoking lifestyle. Throughout their academic careers at FIT Baker Scholars enjoy a close relationship with the Bakers, coming together at receptions and dinners to share the highlights of their journey. FIT's School of Business and Technology was named in honor of Jay and Patty Baker in 2006.
Baker also established the Jay H. Baker Retail Initiative at the Wharton School. In conjunction with this program, The Baker's Dozen provides 13 annual scholarships to deserving students from around the world for undergraduate work at the University of Pennsylvania and the Wharton School. The Jay H. Baker Retail Initiative has been renamed the Jay H. Baker Retailing Center, of which Baker is chairman.
In addition to serving on the FIT Board of Trustees, as chairman of the FIT Foundation, and as chairman of the Jay H. Baker Retailing Center, Baker sits on the Wharton Overseers Board at the University of Pennsylvania. He is chairman of the Board of the Cal Ripken Sr. Foundation, chairman of The Baker Naples Museum of Art, and a trustee of the Naples Philharmonic. Baker is also an owner of the Port Charlotte Stone Crabs, a Single-A Tampa Bay baseball team, and sits on its board of directors.
Linda Fargo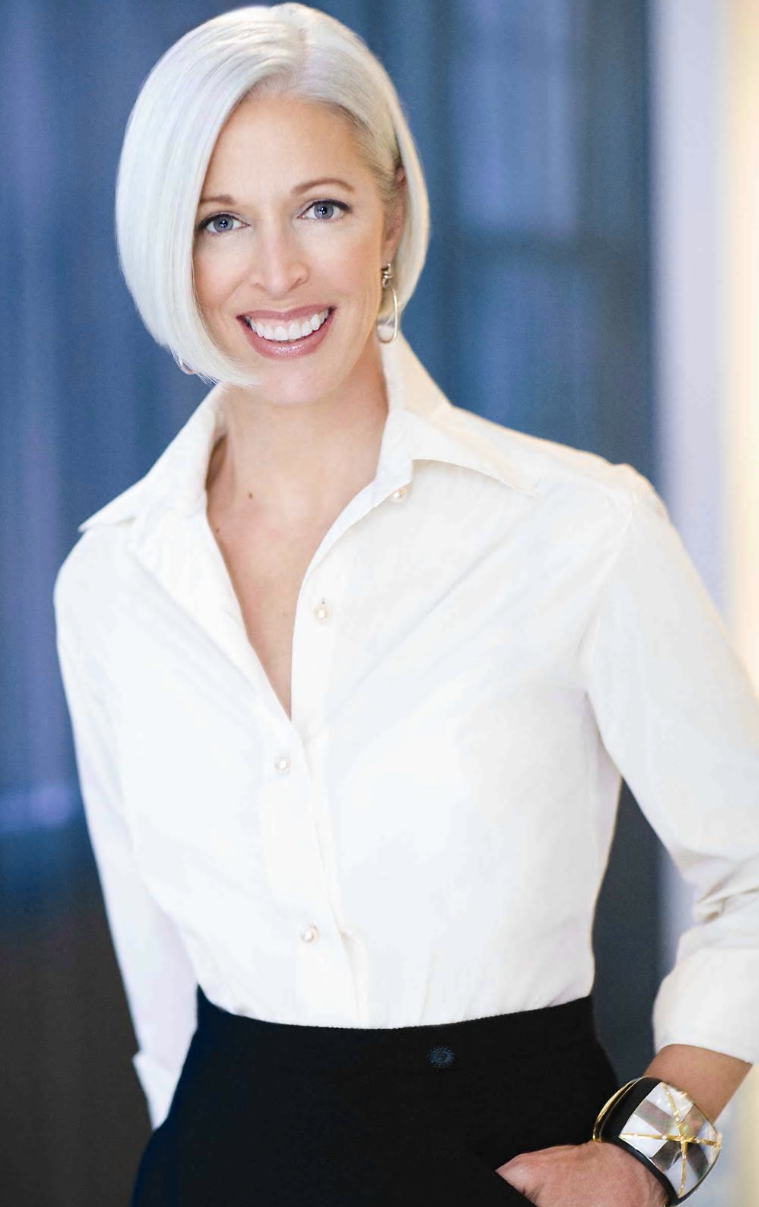 Linda Fargo has held the position of senior vice president, Fashion Office and Store Presentation, at Bergdorf Goodman since 2006.

Fargo began her relationship with Bergdorf Goodman in 1996 as visual director, with her responsibilities in fashion and design expanding greatly over the years. In her current role, she oversees the Fashion Office and Store Presentation, including Interior Design, Windows, and In-Store Display. She has crafted a creative vision and devised a management style that have resulted in worldwide acclaim for the store within the luxury retail market. Fargo determines the direction of fashion at the store and brings it to life in a variety of contexts. She is the chief style authority, trend-spotter, and master of all things visual at Bergdorf Goodman.

Fargo attended the University of Wisconsin-Madison, dividing her studies equally between the arts and academics before graduating with a major in Fine Arts and moving to New York in 1981, with the goal of establishing a career that it challenged and utilized her "eye and energy." She began in the visual theater of retail at Macy's New York, holding diverse responsibilities for 13 years as their window director and, ultimately, as director of Herald Square Visual Merchandising. She then moved to San Francisco, where she became vice president of Visual and Store Design for I. Magnin, and, subsequently, vice president of Visual Merchandising for The Gap, before joining Bergdorf Goodman.

Fargo has lent her design and administrative skills to various other organizations, designing the Whitney Museum's annual fundraiser, contributing to the board of her cooperative, and participating in numerous professional panels on both fashion and visual merchandising.

She is also the author of Dreams Through the Glass, published by Assouline, which chronicles her career in visual magic, and Windows at Bergdorf Goodman.

Joan B. Hornig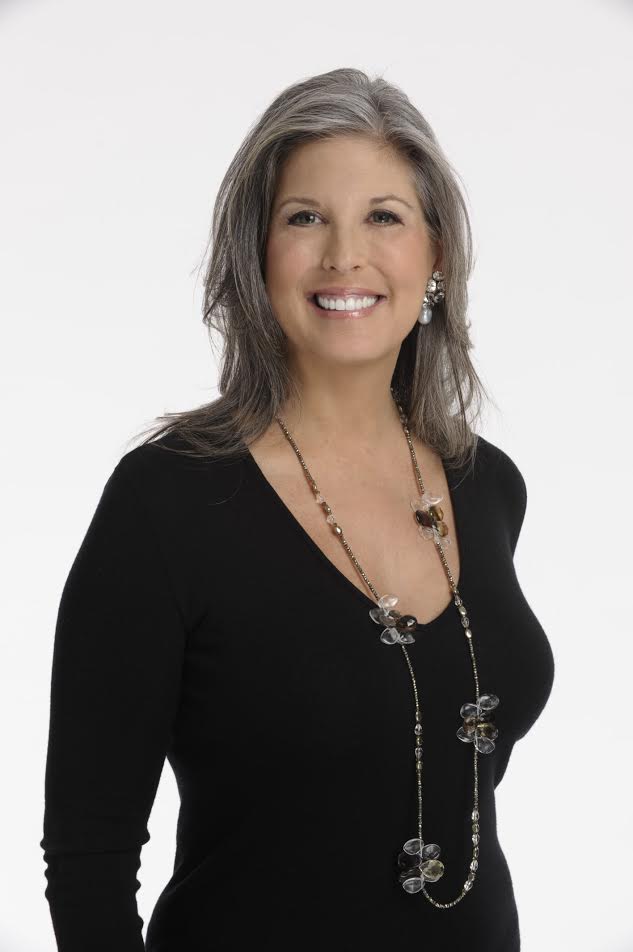 Joan Hornig Jewelry is designed to make a statement and a difference. From Wall Street executive to jewelry designer, in 2003 Joan merged her passion for jewelry and philanthropy and launched her jewelry collection at Bergdorf Goodman with a unique business model. Joan Hornig Jewelry donates 100% of the profits from each piece of jewelry to the charity, non-profit, or foundation of the purchaser's choice. This philanthropic model empowers individuals to channel donations to causes that matter most to them.

Hornig offers something for every woman. She uses 18k gold, precious and semi-precious stones, sterling silver, brass, and horn. She is also known for her Tools for Giving Collection as well as her fashion jewelry line, Giving Rocks, which was launched on HSN.

"When a woman wears Joan Hornig Jewelry, she's inviting a conversation about what matters most to her. The jewelry is a catalyst to open up important conversation," says Hornig. She adds, "Wearing the right jewelry shows a woman recognizes quality and is not afraid to show it. It sends a powerful message that she has taken the time to prepare and understands the value of completing things—dotting her I's and crossing her T's."

To date, the Joan B. Hornig Foundation has donated to more than 800 worthy initiatives around the world whose work center on education, medical research, health, social services, the arts, animal rights, and environmental protection, among many others. Donations have been made to organizations within the United States, as well as South America, Europe, Africa, Asia, and the Middle East. In addition, limited-edition pieces designed exclusively for organizations such as UNICEF, Circle of Women, Help USA, ASPCA, the Girl Scouts, NECO, and Haiti relief, continue to make a lasting impact.
Joan graduated Phi Beta Kappa, magna cum laude in Fine Arts from Harvard with a BA. She also holds an MBA from Columbia Business School. She is currently a member of the Board of Trustees for the Fashion Institute of Technology in New York City.

Joan Hornig Jewelry is sold at high-end stores throughout the U.S. such as Bergdorf Goodman and is available online at joanhornig.com.

Philanthropy has never been so beautiful.


ABOUT FIT
The Fashion Institute of Technology, a college of the State University of New York, has been a leader in career education in art, design, business, and technology for nearly 70 years. With a curriculum that provides a singular blend of hands-on, practical experience, classroom study, and a firm grounding in the liberal arts, FIT offers a wide range of outstanding programs that are affordable and relevant to today's rapidly changing industries. Internationally renowned, FIT draws on its New York City location to provide a vibrant, creative community in which to learn. The college offers 46 majors and grants AAS, BFA, BS, MA, MFA, and MPS degrees, preparing students for professional success and leadership in the global marketplace.

ABOUT THE FIT FOUNDATION
Started in 1944, when apparel industry leaders obtained a charter to establish a "fashion institute of design and technology," the FIT Foundation was created to nurture and educate the future leaders of the fashion industry.

Today, the FIT Foundation serves as an advisory and fundraising body to FIT. Board members, who include today's leaders and innovators, serve on panels and appear as special lecturers, enabling students to meet outstanding representatives from the fields of industrial production, labor, design, merchandising, and the arts. The special relationship between the college and foundation creates valuable opportunities to share knowledge and experience.