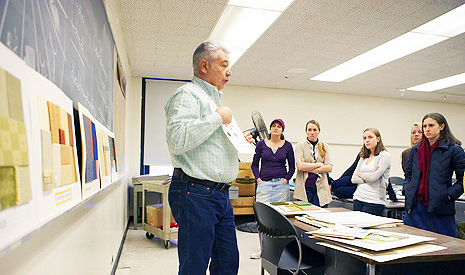 Our faculty members are more than teachers; they're leading edge experts with real-world experience.
They're industry pioneers. Artists and designers. Authors and consultants. Researchers and entrepreneurs. They know what they're talking about.
FIT's faculty are dedicated to their students. They're advisers and mentors, here to see you succeed. Innovative instructors, what they bring to the classroom are a wide range of skills and depth of knowledge. From production gurus with experience at Fortune 500 companies to advertising designers who run their own businesses, our faculty will inspire you to achieve your dream.