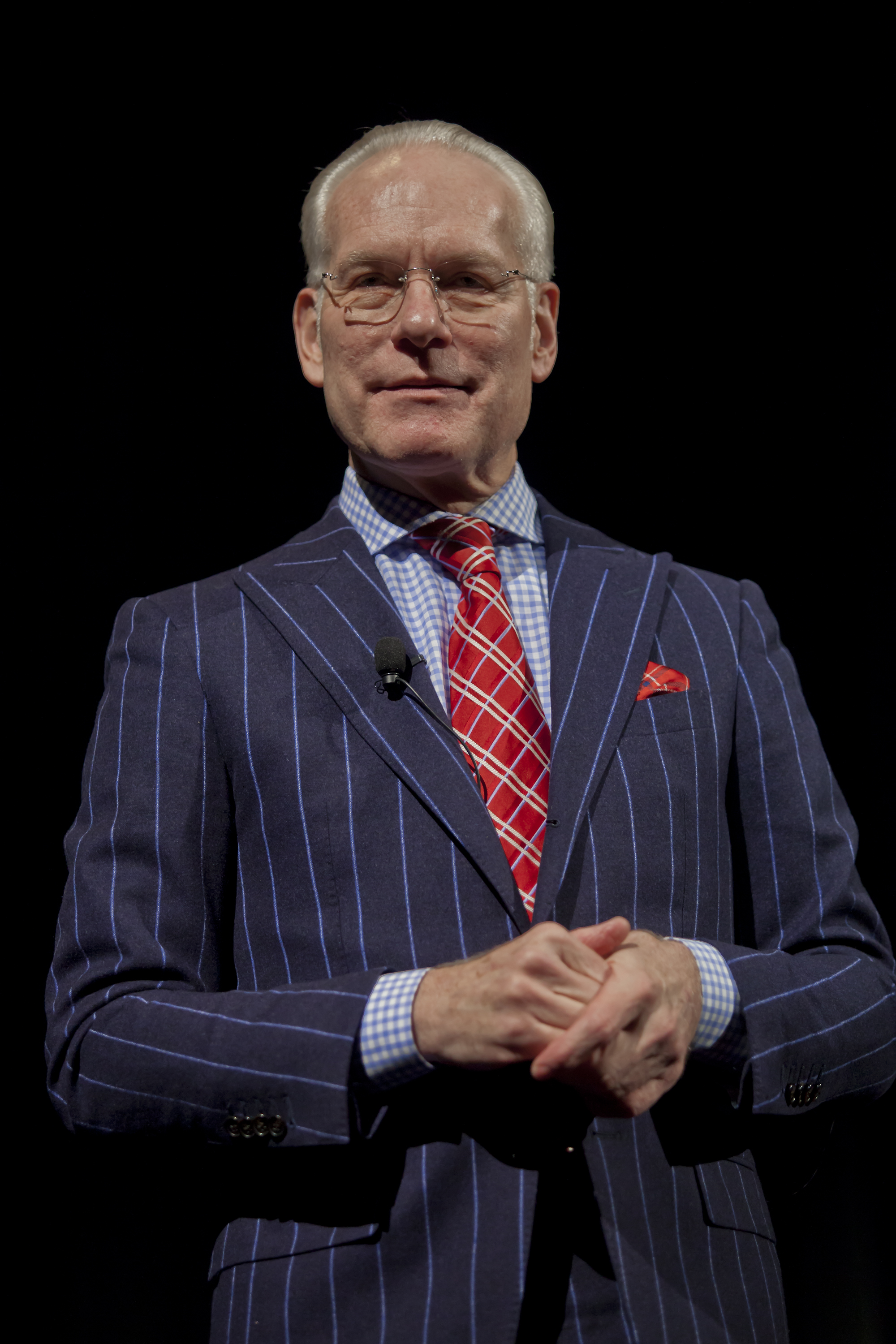 Tim Gunn Makes It Work
By Desiree Perez
Admirers of Tim Gunn lined up an hour before the Dean's Forum anticipating getting the best seats in the Haft Auditorium and a chance to get a close up glimpse of the star.
Gunn approached the audience with an air of charm, in a navy striped suit, and a welcoming smile. He began the forum by talking about his inspiration behind his book,
Tim Gunn's Fashion Bible,
which everyone received a free copy of thanks to the Student Faculty Corporation.
Gunn's fascination with fashion history inspired him to write his own fashion bible about fashion's history with his opinions and guidnace on the side. With its quick chapters on clothing categories such as underwear, coats, and handbags, Gunn felt it was an antidote to prior fashion history textbooks, which are usually longer. "I wanted to make the book accessible and relatable. I don't go on for volumes about this evolution for years. Who cares?" explained Gunn before everyone laughed along.
He went on to reveal some surprising personal details. When Gunn was in secondary school, everyone quickly learned he was an antisocial nerd who hated sports and disliked gettin dirty. He also had an agonizing stutter that finally left him at age 19. He found his true pleasure later on in college while studying Art and Design. Gunn felt it was an affirmation finding who he really was in life. Along the way, he learned many concepts that were valuable, one of which he shared with us.
"The answer to whatever problem it is you're solving isn't in the back of the book. The answer is in you," said Gunn. It was evident the audience was hanging on every word.
After acquiring an influential position on "Project Runway," starring in his own show "Under the Gunn," and writing several books, Gunn showed gratitude and contentment when asked about his future projects. "I've been blessed with so many incredilbe opportunites that to even think about wishing about something esle would be such hubris that I would hope I'd be struck by lighting," said Gunn.
Photo by Lorenzo Ciniglio